I love Fall and Winter. The changing colors of the leaves, the crisp air,and the chance to rock the latest boots, leather jackets and scarves. What I do not look forward to however, is the havoc it can wreak on my hair. As the cooler months approach, you may notice that your hair is a lot drier and harder to manage. If you are as vain about your hair as I am (I don't consider it being vain but, that's the word often used to described my obsession with my hair)you will seek out all measures to make sure that your hair stays beautiful all year long.
When the weather is colder, the air tends to also be drier which makes your hair more prone to shedding and breakage. You will want to do more protein and moisture treatments during this time to keep your hair in good condition. Some of my favorites right now are:
1. Extra Virgin Olive Oil--- yes, the oil that is sitting in your kitchen works wonders for your hair! I warm about 4 teaspoons of EVOO and massage it throughout my hair. I let it sit for an hour, and sometimes I even leave it in overnight. Then, I rinse it out. It will leave your hair so silky and manageable.
2. Aveda Damage Remedy Conditioner---this has been one of my must-have products for the past 3 years. It has the perfect balance of protein and moisture, making my hair stronger and soft. I love it!
3. Coconut oil--this oil is very light and actually penetrates the hair shaft unlike some other oils that only coats your hair making you think that it is moisturized. I apply some on the ends of my hair to protect them from breaking and on the sides of my hair. Coconut oil also gives my hair the greatest shine!!
4. Kenra Moisturizing Conditioner---I love,love,love this conditioner!! It is a very moisturizing conditioner that I use about twice a month. It is very thick and hydrating. I tried it about 3 years ago and have been hooked ever since. This conditioner is a must-have in the winter months.
Incorporating all of these products into my winter hair care regimen has aided in taking my hair from this: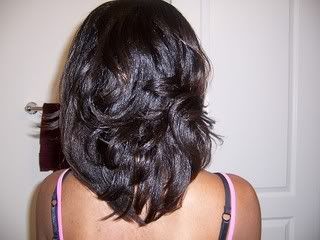 To this: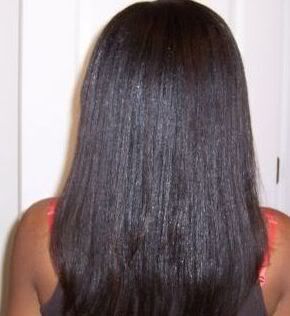 Healthy hair is so important to me and I am always searching for natural products and stress-free, low maintenance regimens for my hair. This fall and winter, give your hair a little more TLC. It will thank you!!:-)