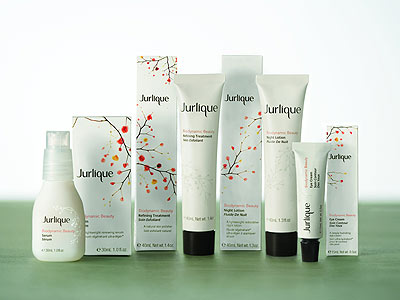 There are very few skincare products that will not make me break out or have my face looking and feeling like an oil slick. After years of spending money on fancy products, I have learned to stick to a more natural skin care regimen. The only two things I use in rotation are the Oil Cleansing Method (which I wrote previously about
here
) and
Jurlique
skincare products.
One of my good friends raved about these products and I decided to head to the nearest Jurlique store in the mall to check it out. The sales lady helped me pick out a cleanser, moisturizer and exfoliator that caters to the needs of oily and sensitive skin. After the very first week of using
Jurlique
products, my skin felt amazingly hydrated and soft without the uncomfortable, oily shine I was accustomed to. Two years later, these eco-friendly products remain my skin care regimen staples.
I attribute my skin's love for these products with the fact that Jurlique is made with natural, organic ingredients--ingredients that encourage a healthy, even skin tone! Free of parabens and other chemicals typically used in other skincare products,
Jurlique
is a great choice for my fellow green heads out there.
What are some of your skin care must-haves?
Disclosure: Opinions stated are my own. I was not compensated for this product review.