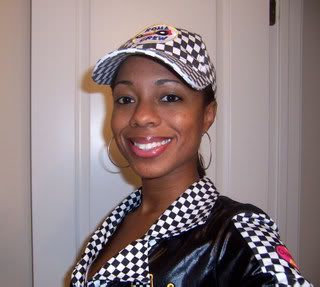 Me dressed up 2 years ago as a hot race car driver!

I don't really celebrate Halloween but, I do LOVE putting a creative costume together and dressing up! It makes me feel so girly. This Halloween was real low-key for me. I have been dealing with a lot and I've been so focused on getting myself together emotionally, physically and career-wise. I indulged in some delicious vegan cookies and cupcakes, went out for a little bit and called it a night.
How was your Halloween?