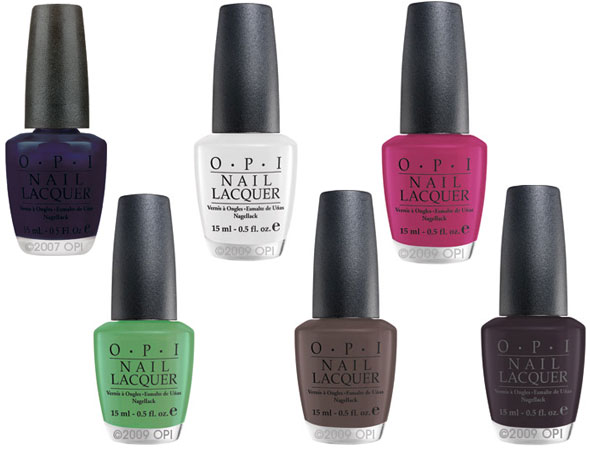 I
LOVE
nail polish. I am always buying new colors and brands to try out. Just one of the characteristics of being a girly girl I suppose. However, given the smell of nail polish, it has always been safe for me to assume that there were some toxic ingredients in those
pretty little bottles I like so much. Unfortunately, it has never been a nagging enough of a thought to make me stop painting my nails or do some research....until recently. After doing some research, I found out that up until 2000 most nail polishes contained three of the following toxic ingredients:
Toluene affects the central nervous system and can cause headaches, dizziness and fatigue. It is also a possible reproductive and developmental toxin.
Formaldehyde is a known human carcinogen that can also irritate the eyes, nose and throat, and lead to skin irritation and an allergic rash called dermatitis.
Dibutyl pthalate is a developmental and reproductive toxin. Exposure can affect thyroid function, and in utero exposure is linked to reproductive problems in baby boys and decreased sperm count.
These three toxic ingredients have been nicknamed the "Big Three" and organizations such as The Not Too Pretty project and the Campaign for Safe Cosmetics began to push cosmetic companies to get rid of the use of the "Big Three". Since 2006, there has been significant progress and numerous companies no longer use these toxic ingredients.
Here are the 17 brands that recently confirmed they're three free:
Acquarella, Butter London, Chanel, China Glaze, CHI, Colorpops, Lippman Collection, L'oreal USA, NailTini, OPI Products, MAC, Orly International, Rescue Beauty Lounge, Revlon, Seche, SpaRitual, Suncoat, and Zoya.
And of course I was estatic to see that my beloved
OPI
and
MAC
were among the 17 brands! If you like nail polish as much as I do, try one of these nail polish brands. A beautiful manicure and pedicure don't have to cost you your health.